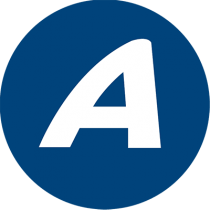 Bill
When I was first charged with a DUI I was surprised and confused. I hadn't broken any laws - traffic or otherwise and I had only 2 drinks with dinner and that was almost 3 hours before I was stopped. Besides that there was conflicting evidence and conflicting police testimony. In my mind there was no way the prosecutor could win. WOW, WAS I WRONG! The persecutor it turns out had little interest in the facts or finding the truth. More on that later. I hired another attorney before I met Caroline. But I just wasn't comfortable with him. I had just had a bad experience with some other attorneys and I decided that this time I would trust my gut and find an attorney that was sincerely interested in my case and well prepared to defend me. Once I spoke with Caroline about her experience with DUI, her win rate, her knowledge of the law, and the people involved in the process (Cops, judges prosecutors ) I was assured that she knew her business. Her faith in me as a victim of overzealous cops rather than a DUI "perp" was also very reassuring. This, in spite of a near 90% conviction rate on the part of Phoenix in DUI cases (suspiciously high I might add). Without boring you with the details of the case I can say that Caroline fought for me every step of the way. It was her legal knowledge and experience, actions and professionalism that turned mistakes by the prosecutors side into a win for us - much like how the defense on a football team forces a fumble. Anyone who knows football knows how aggressive and knowledgeable the defense must be to force a fumble. That is the best analogy I can give to describe how Caroline got the charges dismissed in pretrial hearings. I trusted her, she trusted me and together we prevented an injustice. Some say I was lucky. Yes, I was lucky to find Caroline.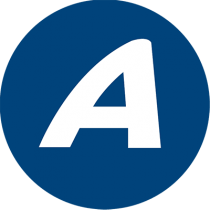 Jeff
The counsel and service I received from Caroline was outstanding in every way. Highly personable, very responsive, and a great communicator able to explain complex situations in a way that us laymen can understand. Her extensive expertise and knowledge of the law was evident every step of the way. In the end, she worked very hard on my behalf and secured me a plea deal that exceeded what i thought possible when i enlisted her services. I'd recommend Caroline to anyone needing a great attorney.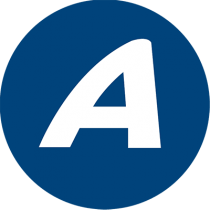 Paul
Caroline worked relentless on my behalf. She went over and beyond the call of duty. Her confidence and assurance through the whole process helped tremendously in keeping me calm. She was always truthful and forthright and couldn't have been more thorough. In the era we live in you rarely see people like her who are truthful and dedicated to helping people. Her sincere caring and humanity sets her apart from everyone. I certainly lucked out having her as my attorney. I am more than happy to recommend her to anyone.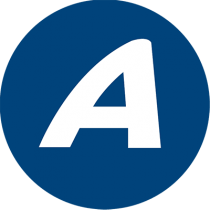 Portia
I have great confidence in Caroline Aeed and would highly recommend her to anyone in need of a defense attorney. I hired Caroline to represent me after I received a DUI. I felt the weight of the world beginning to lift off my shoulders after my first meeting with her. She is experienced and very knowledgeable. Caroline kept me informed regarding all aspects of my case and answered every question I had in great detail. She returned my phone calls promptly. It became obvious to me while working with Caroline that she is very well respected by her peers and by the court. It was tremendously reassuring having Caroline as my attorney during such a stressful time. In the end she won my case for me which ultimately saved me thousands of dollars (not to mention spared me from having to face mandatory jail time, losing my driver's license, having to take numerous driving classes and paying very stiff fines). If you're in need of an attorney hire Caroline Aeed. She is simply the best!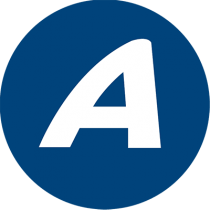 Dave
Excellent service for a stressful situation. Caroline took the pressure off and did a great job defending me. I would definitely recommend Caroline to a friend.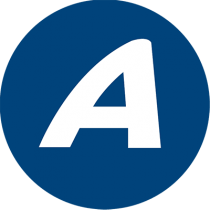 Elaine
I would recommend this lawyer to any one that wants a great attorney beside them in court she fought for my baby brother a believe a year and now hes back at home thanks to her hard dedication for this case thanks again take care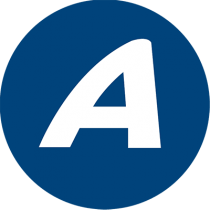 Anonymous
Caroline is a great lawyer. She is honest and trustworthy and she doesn't "sugar coat" things when she is talking to you. More importantly, she doesn't fill you with false hope. She helped me in 2008 with my 2nd DUI in AZ in 3 years and was able to get it knocked down to a reckless driving charge. I then got another DUI in 2012. It was to be my 2nd DUI within 84 months and in AZ that is an automatic extreme DUI. She was able to get that plead down to a 1st time DUI. Instead of facing 30 days in tent city I only got 2 days (on a weekend) and 7 days of house arrest. Even after my case was long gone I was still dealing with issues with getting my license back and she even helped me try to deal with the AZ MVD.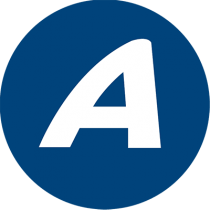 Maggie
Caroline is fantastic. She was knowledgeable, accessible, supportive and she got the results I needed . During an uncertain time she was an advocate for me and my family. In years to follow she has continued to advise me on my legal issues. Caroline has proven herself to be more than trustworthy and I would absolutely depend on her again.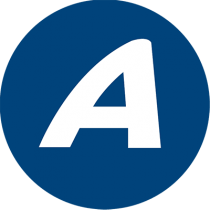 Anonymous
Caroline came highly recommended when I was charged with DUI. She did not disappoint! She is very knowledgeable, experienced and really showed compassion for my situation. We went to jury trial and her courtroom skills are amazing. The state will come after you with everything they have. So, I am glad I had Caroline on my side. She has killer instinct and is a great communicator. She picked apart the state's case one piece at a time and I was found Not Guilty! Caroline, thank you! You are the best!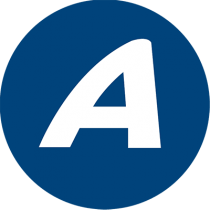 Mary
Ms Aeed resolved a nightmare criminal case that involved our daughter dexterously. Hiring her was like buying a backstage pass to the Arizona legal system. She is well respected by her peers and she knows the system inside out. She calmed our nerves with compassion and also a step by step approach to resolution. Her savvy and streamline way of handling our criminal case, was appreciated by all persons involved in the case including the Judge. Ultimately we had a very good outcome. Without her competence it could have been a disaster. Our family is so appreciative of Ms Aeed, you could not find a better lawyer or a better person!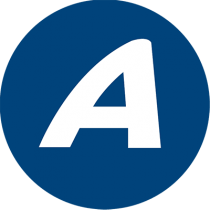 Anonymous
Ms. Aeed acted as a consultant on my highly contentious divorce due to the criminal issues raised. Her memory of information, attention to detail and knowledge of fraud and misappropriation of funds assisted in my case. Not only was she a pleasure to work with but her incredible tact and "let's get this done now" resulted in saving me hundreds of dollars. My case would not have resulted in the same favor without her. She is personable but tough. She can be sweet when needed and non negotiable when it comes to fighting for her clients. My case dragged on for two years and not once did she forget a detail (and I forgot many) or key fact that was instrumental in my case. She told me what to do and how to do it and I'm grateful as I could have lost so much more money without her- not to mention my life energy and time running in circles. I've come to know her as a woman of honesty, spirit and champion of the underdog. You want her on your team!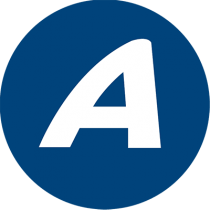 Eric
Caroline resolved my mistake so I could keep my job and remain able to provide for my family. I would recommend her to any and everyone who needs an awesome criminal defense attorney. I can never thank her enough for how she helped me resolve my case.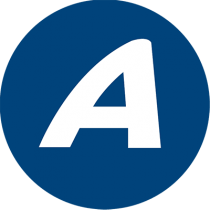 Sammy Lugo
Caroline Aeed ,,what can I say she is amazing at what she does!!!.she got me out of a jam that I didn't want to be in..I'm thankful that Caroline was my attorney and she did everything in her power to make sure I wasn't prosecuted..she WILL fight for you, argue for you, break down the case and make you feel comfortable about the situation...I couldn't believe it myself until I had my first experience with her ...like I said she is AMAZING and I would recommend her to anyone..she is truly a blessing...thank you Carolina :)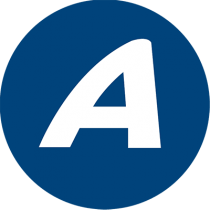 Jeff
Caroline's help and service was invaluable in helping me with my DUI case. She truly cared about the outcome and her preparation and diligence was obvious. Caroline's demeanor and personality helped me feel at ease throughout the process especially during the trial. While at trial I actually heard other attorney's describe Caroline as the "jury whisperer". I couldn't imagine having the outcome (not guilty) with any other attorney. I recommend without reservation the quality service that Caroline provides, she is a fantastic attorney and great person that is easy to deal with, communicative and efficient.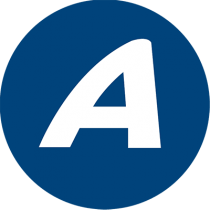 Ali
I am glad to have been represented by this outstanding attorney while going through a case with catastrophic consequences. If I was to go through the same thing, which I hope not to, there is no one better to represent and protect your liberty. Thank you Caroline!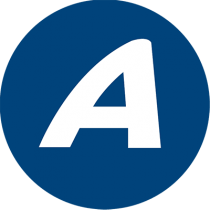 Bobbie
This lawyer continues to pursue the truth. Although I am not well known or rich she treats me and my case with respect. Although sometimes she has to explain and explain she never faulters from the goal of success. This case has humbled me and without her efforts, well let's say I would have no hope for a recovery from this case. Thank you and your team for all you do.